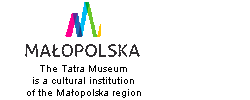 TO THE TATRAS I WILL RETURN ... FROM SPAIN TO ZAKOPANE. THE LIVES AND WORKS OF MARIAN AND JADWIGA MAURIZIO.





Jadwiga and Marian Maurizio.
Photo. Ann Bofill Shanly ©
This exhibition is about the lives and works of Marian Maurizio Abramowicz (1905 - 1996) - climber, writer, poet and photographer, an agricultural engineer by profession and an émigré by fate – and his wife, the distinguished translator of Polish literature into Spanish, Jadwiga Maurizio (1910 -?). Their passions and achievements would undoubtedly be ripe material for a screenplay. The life stories of this extremely interesting, yet virtually unknown, couple are a reflection of the times in which they lived and the places they remained bound to. Marian was born in Lwów and brought up in Zakopane, a place that was dear to his heart, though by choice he was a Krakow resident. Most of his life was spent in Spain, which became his second homeland. The couple were true soulmates, and their loving relationship lasted for more than sixty years. Always full of energy, they loved the freedom and beauty of the culture and nature both in Poland and in Spain.

Today, we see Marian Maurizio Abramowicz and his wife Jadwiga Maurizio from the perspective of the European Union's open borders and the cooperation of states and nations. It is in this context that it is worth recalling these figures, who more than half a century ago, in circumstances that are difficult to comprehend today, paved paths and built bridges between Poland and Spain. Their merits and passions can best be seen in their photographs, collected objects, completed translations, preserved memories and archival documents. The title of the Exhibition 'To the Tatras I will return ...', is taken from a book of poems by M.M. Abramowicz, published in 1989. This exhibition is an attempt to remember and give a voice to these two outstanding people.

Jacek Kukuczka, Piotr Worytkiewicz


---
Print ::
---